The Fourth of July is nearly here! I felt like making a red, white, and blue homemade beauty product, but I wanted to do something a little different this time. So I decided to make my own soap! If you've never made your own bar soap before, its actually really easy. Follow my simple tutorial to make your own Red, White, and Blue Homemade Soap!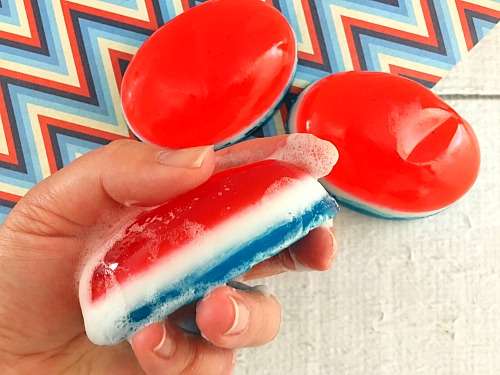 The addition of cocoa butter in this red, white, and blue homemade soap makes it extra moisturizing! You can use it for your hands, face, or body.
When you buy your soap blocks, don't worry about getting a large amount (2+ pounds). Soap making materials are very inexpensive, and trust me, once you make your first soap, you'll want to make more! These were colored red, white, and blue for the Fourth of July, but you could easily use other colors for different holidays. You can also use a person's favorite color to make them a DIY soap gift for their birthday! If you get different soap mold shapes, you have even more soap gift possibilities!
Red, White, and Blue Homemade Soap
Materials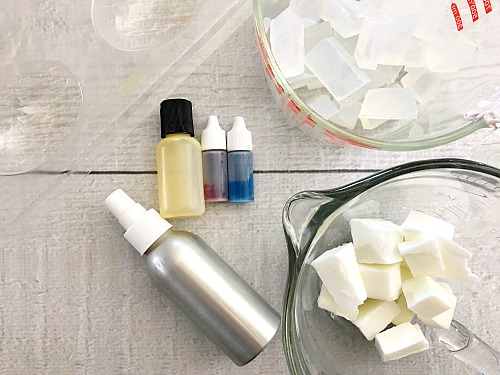 Clear glycerin melt and pour soap block
Cocoa butter melt and pour soap block
Soap scent (optional)
Red and blue soap colorant
Knife
Cutting board
Rounded half oval (AKA egg shaped) soap mold
Craft sticks for stirring
Small spray bottle of rubbing alcohol (AKA isopropyl alcohol)
Clear glass measuring bowl
Directions
1. Cut about 15 ice cube sized pieces off your glycerin soap block.
2. Place your soap cubes into your glass measuring cup and microwave for 1 minute or until melted.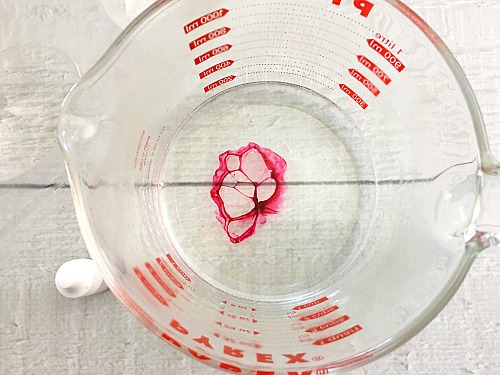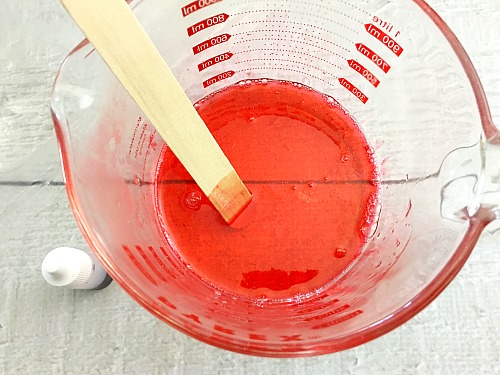 3. Mix in 1/4 teaspoon of whichever soap scent you chose and a few drops of your red soap colorant.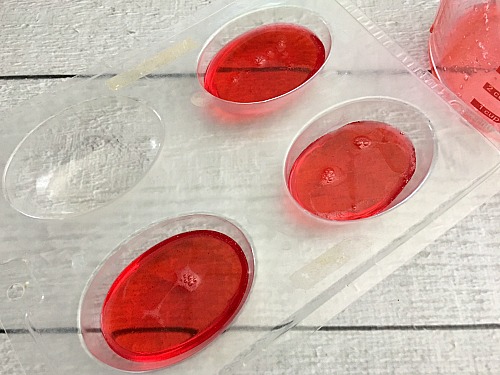 4. Pour your red melted soap into the bottom of your molds filling them about 1/3 of the way. Spray the surface of the red soap with rubbing alcohol, and place in the freezer for 20 minutes.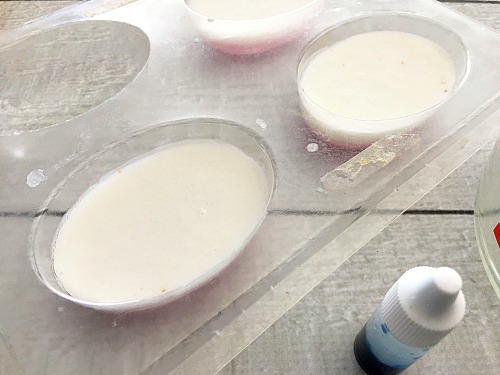 5. Repeat steps 1-4 with your cocoa butter soap block but keep it white. Pour it on top of your red soap, filling the mold another 1/3 of the way.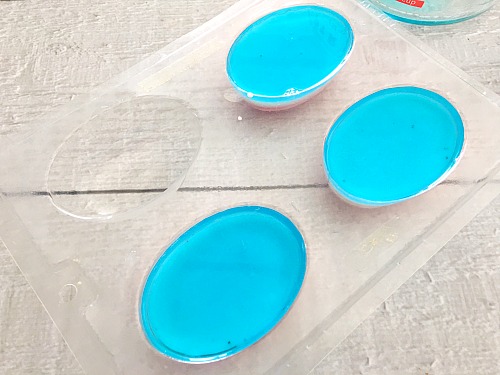 6. Repeat steps 1-4 with your glycerin soap block, turn it blue, and fill the mold up to the top.
7. Transfer to the freezer for another 20 minutes.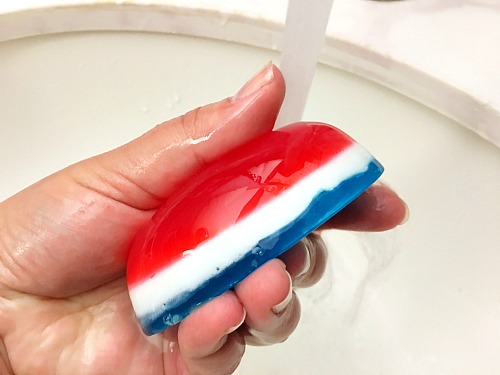 8. Carefully stretch the sides of your mold and press up on the bottom to remove your red, white, and blue homemade soap!

You can use these as you would any bar soap. If you have sensitive skin, or a history of some brands of soap drying out your skin, you may want to use it sparingly at first before making it your main bar soap, just to make sure you don't have an adverse reaction to it.