If you are not one of those people that go crazy as soon as pumpkin spice everything hits the shelves you are probably not going to be as excited as I was for this DIY body scrub. But if you are one of those crazies like me, you're so welcome. Easy homemade bath and body productsare some of my favorite things to mix up to indulge myself or gift to that tired looking teacher or mom friend with 8 kids. And during the fall, you can't go wrong with anything pumpkin spice themed! So check out how to make this easy Pumpkin Spice Latte Body Scrub!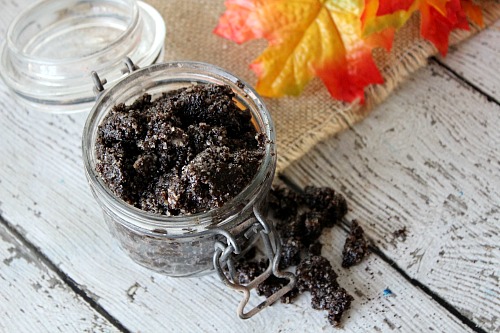 We all know that coffee perks us up on the inside but it also wakes up your skin too, while coconut oils soothes and moisturizes. Throw in some vanilla extract and pumpkin pie spice and it's ALMOST edible- but don't do that, that's just weird. Rather you can use this homemade pumpkin spice latte body scrub to scrub away the stress!
Pumpkin Spice Latte Body Scrub
Ingredients
2 cups granulated sugar
½-¾ cup coconut oil
2 T. ground coffee (fresh or brewed)
1 tsp. Vanilla extract
2 tsp. Pumpkin pie spice
Unscented Castile soap– optional
Directions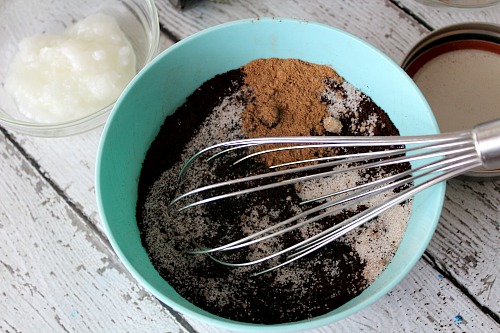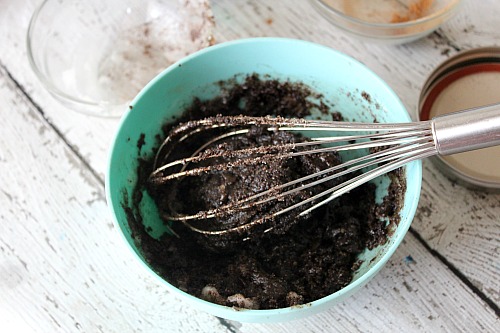 1. Combine all ingredients in a large bowl, stirring until everything is well incorporated. Castile soap adds more moisture and a great cleaning property to your homemade sugar scrub, but it will still be very nice without it if you have none on hand.
2. Transfer to a pretty, airtight jar.
3. Leave your scrub next to the sink or shower for a morning (or heck, midday) pick me up that you will really enjoy this fall!
To use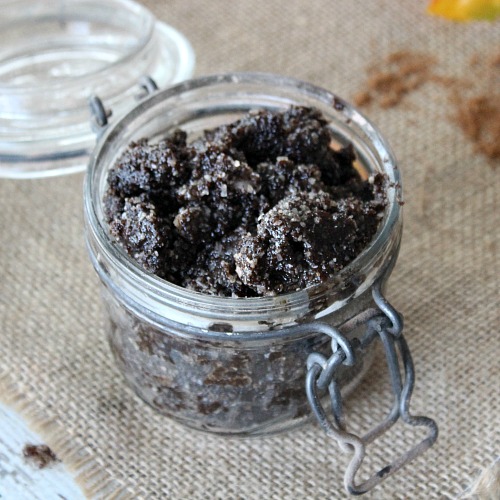 After getting your skin damp, rub your pumpkin spice body scrub over your skin, giving extra attention to your shoulders, elbows, knees, and ankles. Rinse away well, and pat your skin dry with a towel to retain maximum moisture.