I love the smell of oranges! There's just something about a bright, citrus scent that makes any product better. Especially beauty products! As you all know, I love to make my own homemade beauty products. And this Orange Sugar Scrub is one of my newest favorites! It's so easy to put together, and great for your skin! Follow my tutorial and give it a try!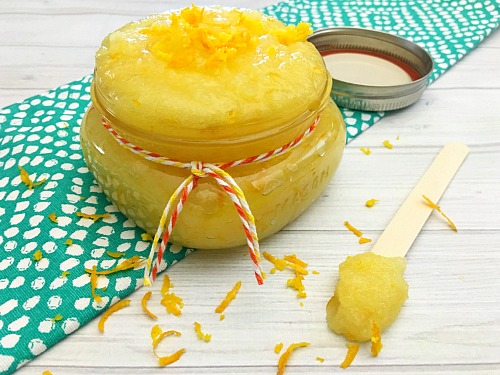 Sweet orange essential oil is wonderful for your skin! It can help improve your complexion and even has some anti-aging properties because it helps reduce the look of wrinkles. As an added bonus, it smells great! If you also love the smell of oranges and would like to put your extra orange peels to good use, then you'd like my post on ways you can use leftover orange peels!
Orange Sugar Scrub
Ingredients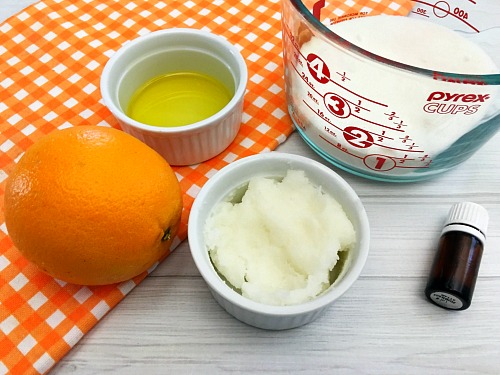 1/4 cup coconut oil
1 cup white sugar
1 tablespoon olive oil
1 orange
20 drops therapeutic grade sweet orange essential oil*
2 8oz Mason jars
Directions
1. In a glass measuring cup, slightly melt your coconut oil in the microwave for 30 seconds.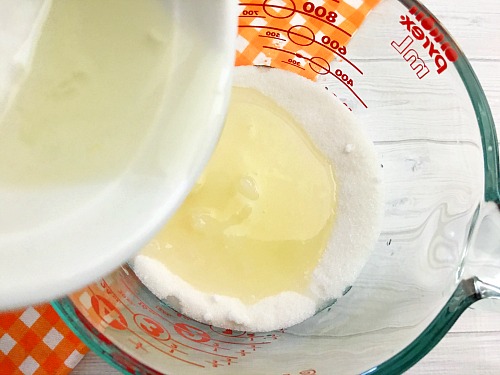 2. Mix in your sugar and olive oil.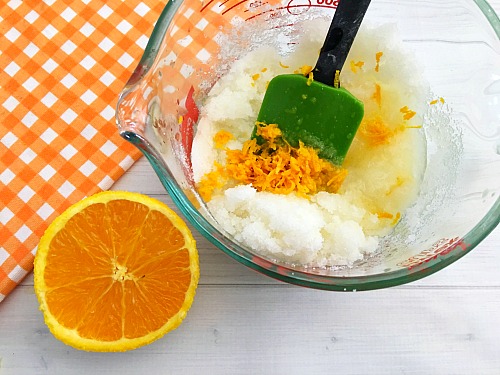 3. Use a cheese grater to add about 2 tablespoons of orange zest.
4. Now cut your orange in half, juice it, and add 2 tablespoons of fresh orange juice to the mixture.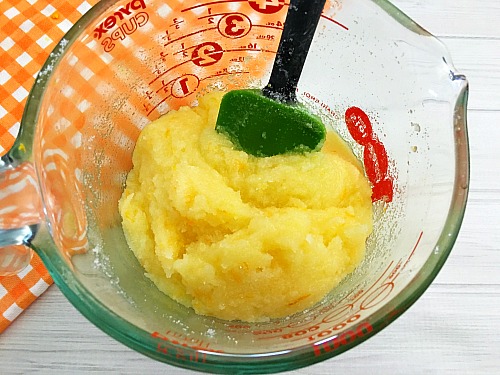 5. Then mix in 20 drops of your sweet orange essential oil.
6. Scoop and store your orange sugar scrub in 2 8oz Mason jars.
To Use
Place a couple tablespoons of your homemade sugar scrub into the palm of your hands and rub into your feet and hands. Rinse thoroughly.
*Note that citrus essential oils can cause photosensitivity. However, it is believed that sweet orange essential oil (which I used in this recipe) is not phototoxic, versus bitter orange essential oil, which is. But either way, since you rinse this orange sugar scrub off, thus rinsing the essential oils off of your skin, you should be safe from any possible effects of photosensitivity. Just rinse thoroughly, as stated above.