Did you know that it's even more important to feed birds during the winter than in the summer? In the summer they can find their own food, but in the winter, bugs, berries, and seeds are scarce. On top of that, birds tend to use up energy quickly during the winter, as they have to put so much of it toward staying warm. Help your backyard birds out by making your own inexpensive and pretty Homemade Birdseed Wreath!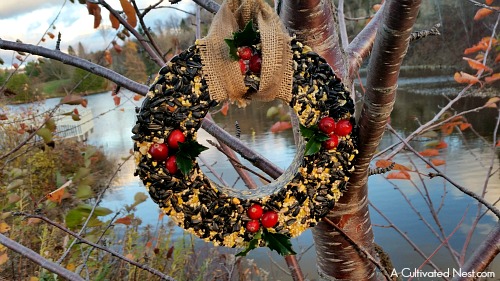 I just used a normal round Bundt pan for my wreath, but you could use any shape Bundt pan you want. You could even used a heart-shaped Bundt pan for a pretty Valentine's Day birdseed wreath! Or you could use different sized Bundt pans, mixing some small Bundt pans with the classic sized ones. The important part is just that your wreaths have holes in the middle, so you can loop the ribbon through them to hang them.
Homemade Birdseed Wreath
Materials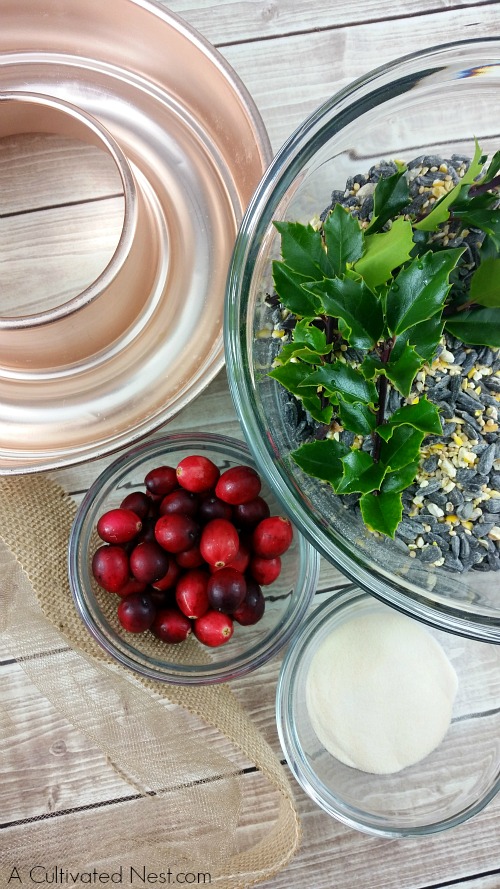 3 cups birdseed
6 envelopes unflavored gelatin
3 cups warm water
Fresh cranberries
Greenery clippings (holly, cedar, pine, etc.)
Cooking spray
Bundt pan
Large ribbon (I used a burlap ribbon)
Directions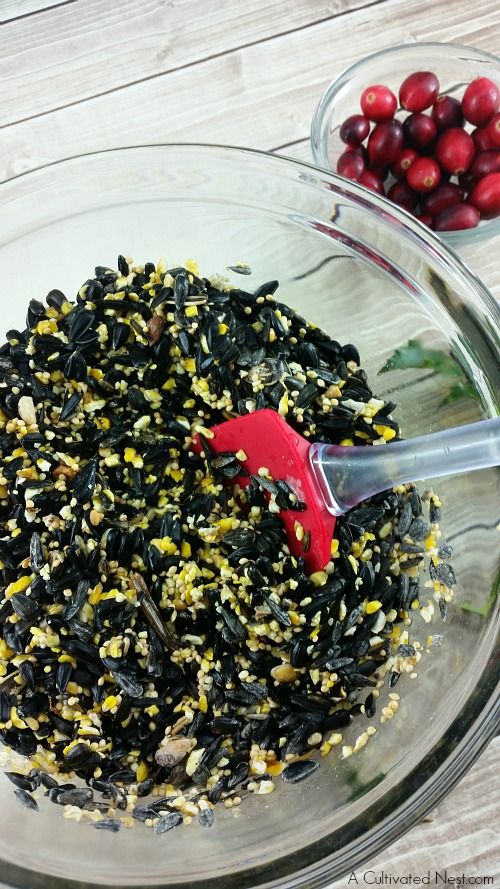 1. In a large mixing bowl mix 6 envelopes unflavored gelatin with 3 cups of warm water. Combine with three cups bird seed and mix.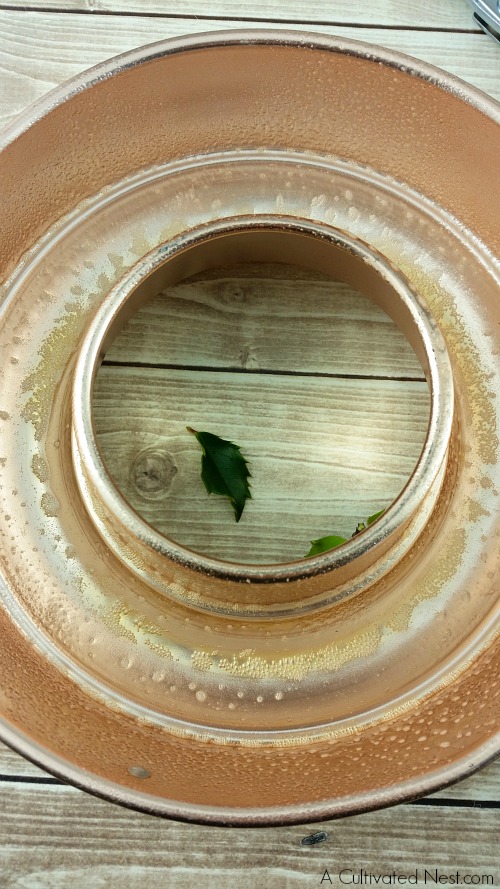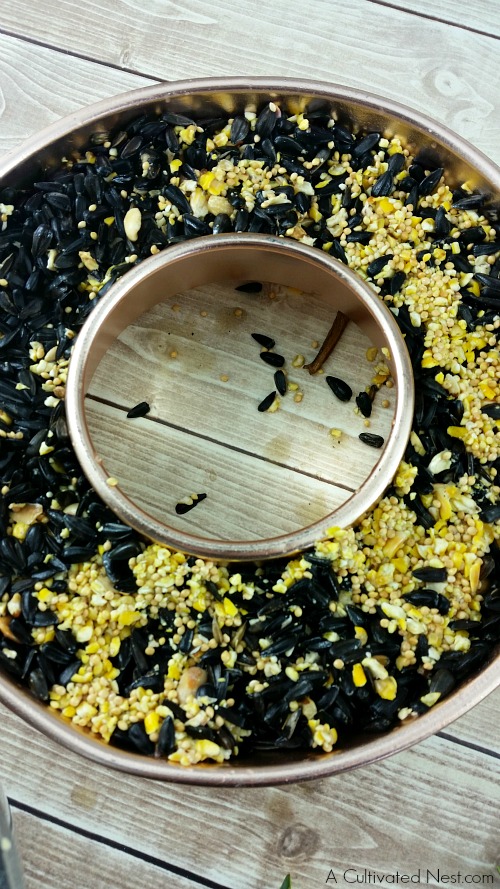 2. Spray a Bundt pan with cooking spray. Pour the mix into the Bundt pan and gently push down.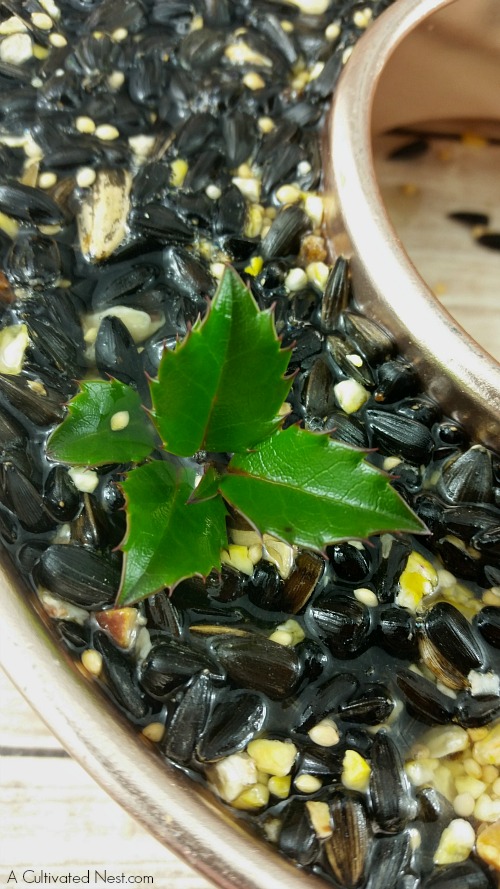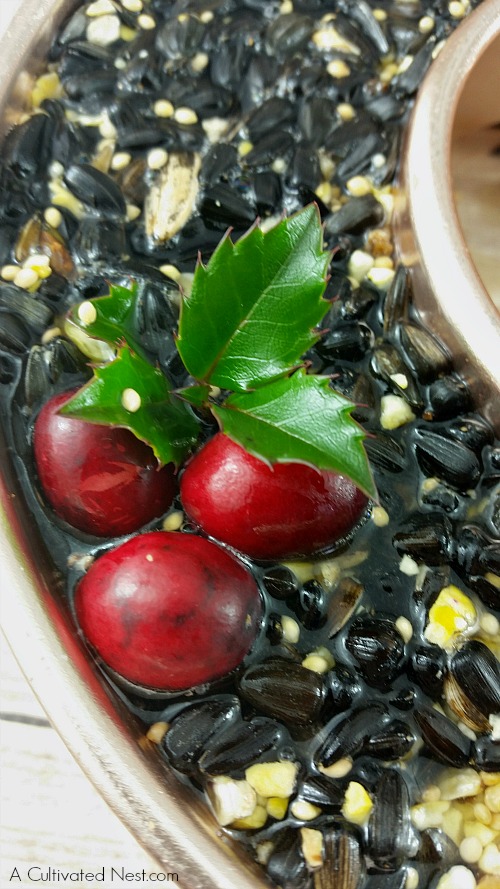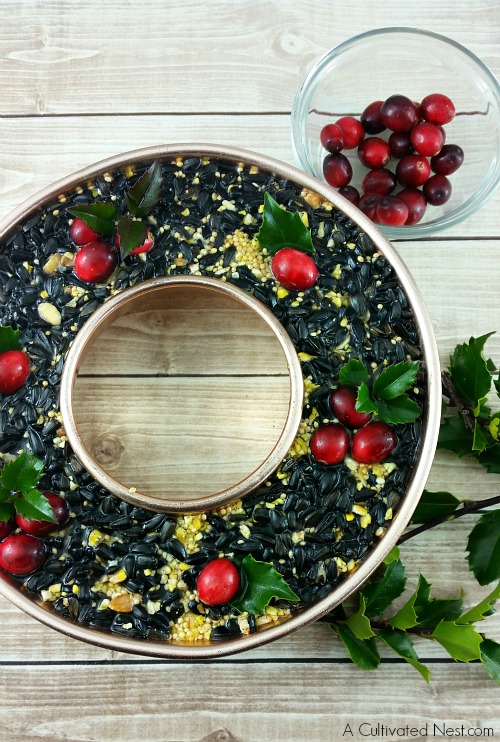 3. Place cranberries and sprigs of greenery in groups of 3 evenly around the wreath. Place in the refrigerator for 2 to 3 hours to set.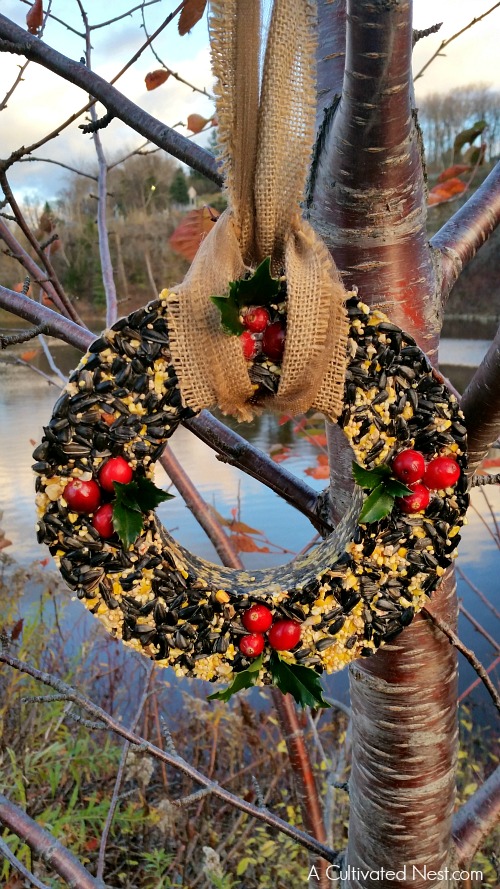 Pin

4. Use a large piece of ribbon to wrap around the wreath to hang it from a tree branch or fence.