There are very few DIY cleaning recipes that I haven't tried yet! But somehow I hadn't made any reusable cleaning cloths, and I really wanted to give them a try. I try to go with natural cleaning products as much as I can because not only is cutting out chemicals safer for you and your family, but they are also cheaper and can be customized to create any scent combination you like! This recipe is extra frugal because instead of using paper towels you can reuse washcloths or fabric rags over and over to save money, which is kinder to the environment too! This combination sanitizes, deodorizes, and is naturally antibacterial. These Homemade All-Purpose Cleaning Wipes can be used on counters, sinks, floors, appliances, and more!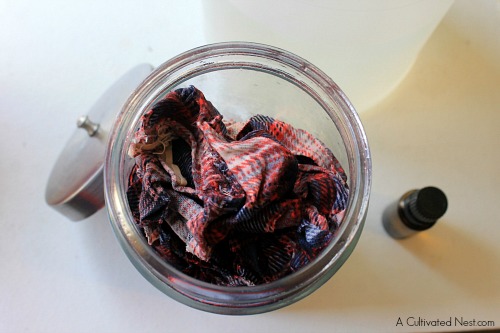 Upcycle by using an old shirt or flannel top that has seen better days. For the essential oils, my favorites ones to use are peppermint and lavender- they leave a fresh and clean scent on all my surfaces. Feel free to adjust the scent strength or to change them out for your own favorite essential oils.
Homemade All-Purpose Cleaning Wipes
Supplies
¼ cup white vinegar
¼ cup water
5 drops Peppermint essential oil
5 drops Lavender essential oil
flannel fabric
scissors
large glass jar or canister
Directions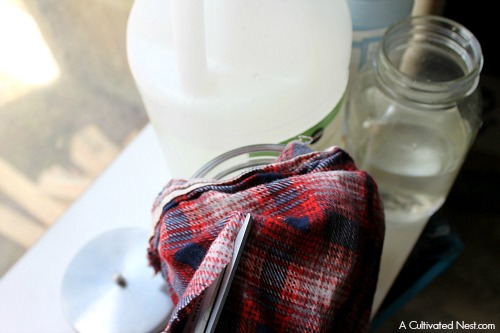 1. Cut flannel into rectangles of your desired size- about 6" x 9" is a great versatile size.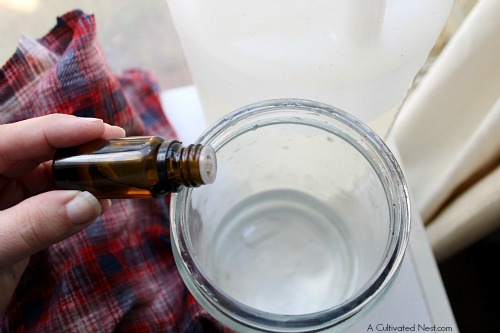 2. In your jar or canister stir together vinegar, water, and essential oils.
3. Add cloth rags, pressing them down and adding more until all liquid is absorbed.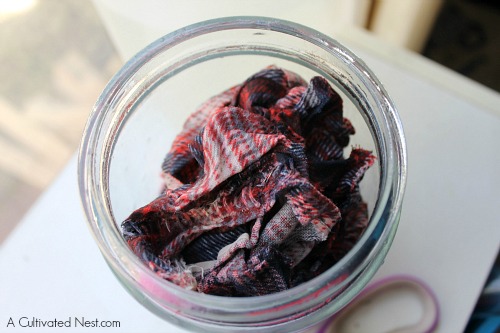 4. Stir the rags and flip the bottom ones to the top so that all are saturated.
To use:
1. Grab one of your all-purpose cleaning wipes ready to go from your jar and wipe down the surface to be cleaned.
2. When you are done just toss the rag in the wash. No need to run it through the dryer- just toss damp rags in your jar and start all over again.