I love homemade beauty products! There's nothing like having safe, effective, and inexpensive beauty products that you can make yourself! Over the years, I've made a lot of different beauty products, but one of my favorite kinds is definitely sugar scrubs. The other day I set out to make a sugar scrub, but then decided, why not change it up a little? The result is these Exfoliating Pumpkin Spice Sugar Scrub Cubes!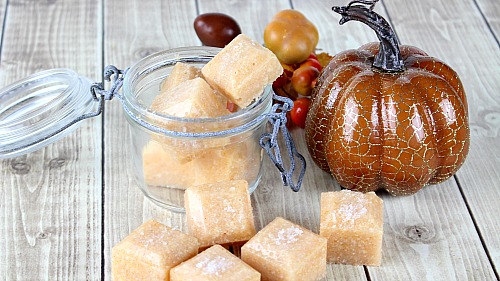 I think the cube form is a fun change on the traditional loose sugar scrub! And with the addition of pumpkin oil and pumpkin pie spice, these become a wonderful fall gift! Just put them in a Mason jar, add on a cute tag, and your exfoliating pumpkin spice sugar scrub cubes will be a welcome addition to any birthday party or housewarming party!
Exfoliating Pumpkin Spice Sugar Scrub Cubes
​Yields: 1 dozen exfoliating sugar scrub cubes
Materials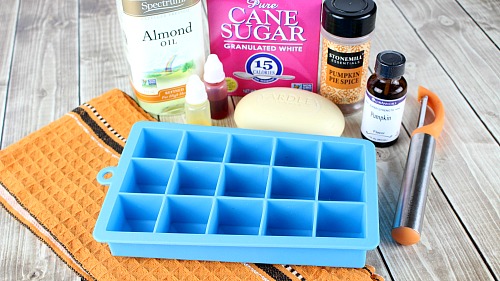 1/4 cup almond oil (or coconut oil)
1/2 cup shredded soap bar
3-4 drops pumpkin flavoring oil (I didn't have any pumpkin seed oil on hand, so I chose to use my flavor oil and it worked fine. But pumpkin seed oil would probably also be a great substitute.)
1 teaspoon pumpkin pie spice
1 cup granulated sugar
Optional: red and yellow soap colorant
Silicone cube mold
Vegetable/potato peeler
Directions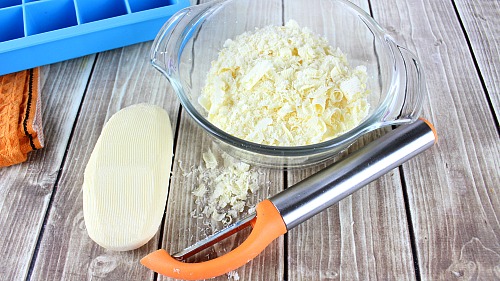 1. Using a vegetable peeler, shred your favorite soap until you achieve 1/2 cup. Place in a microwave safe bowl.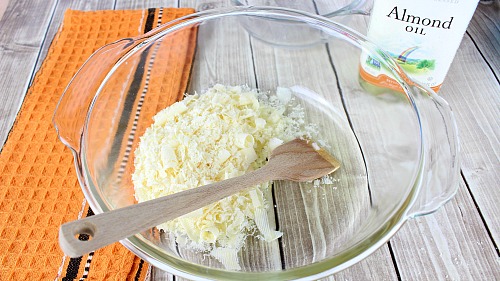 2. Add the almond oil and microwave in 10 second increments until melted.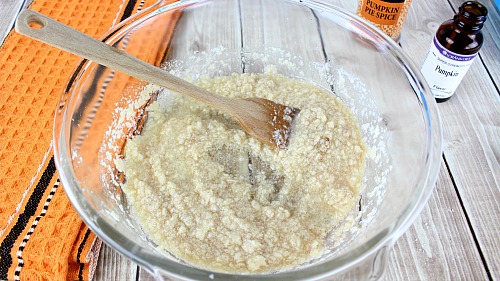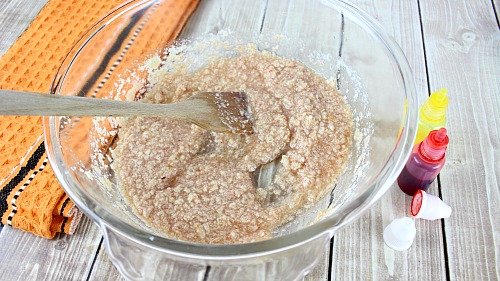 3. Add the pumpkin flavoring oil, pumpkin pie spice, and soap colorants (optional). Stir until well incorporated.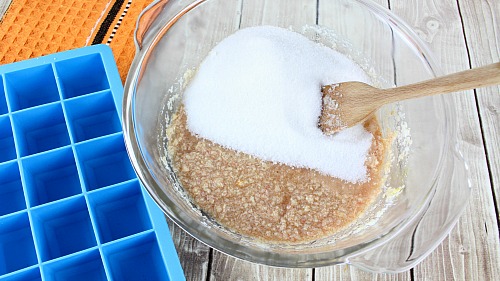 4. Pour the sugar into the bowl and stir quickly since the mixture will begin to harden quickly.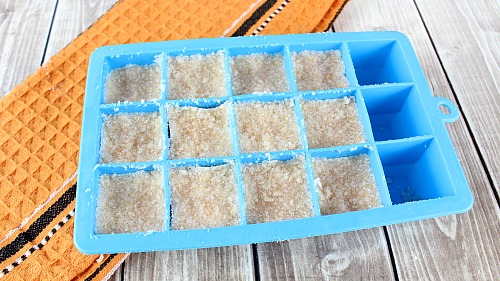 5. Transfer the mixture to a silicone cube mold and freeze for 15 minutes to completely harden.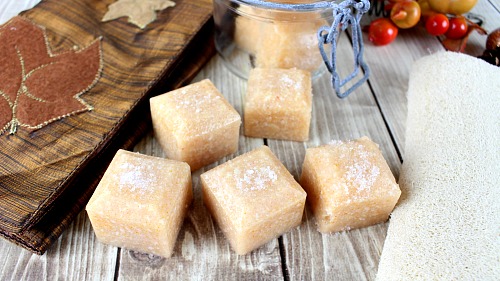 6. Once hardened, release the sugar cubes from their mold and store in an airtight container for up to 3 months.
How to Use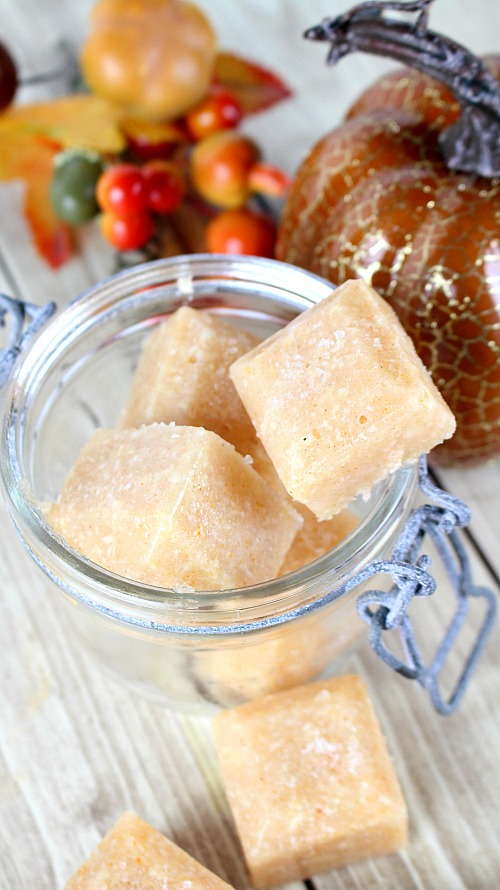 Pin
1. Wet your skin in shower. Use the pumpkin spice sugar scrub cubes as an exfoliator, rubbing it gently into your skin in a circular motion. Don't be too rough.
2. Rinse off with warm water.
3. Pat your skin dry with towel. Follow up with a moisturizer, like my vanilla whipped body butter!