The only thing better than making your own DIY home decor, is making DIY home decor quickly and easily! I've been seeing a lot of cute farmhouse style trays online, but have not been a huge fan of the prices. I figured I could make my own farmhouse style tray from scratch for much less cost, and I was right! It cost me only around $35 to make this pretty DIY Farmhouse Style Serving Tray!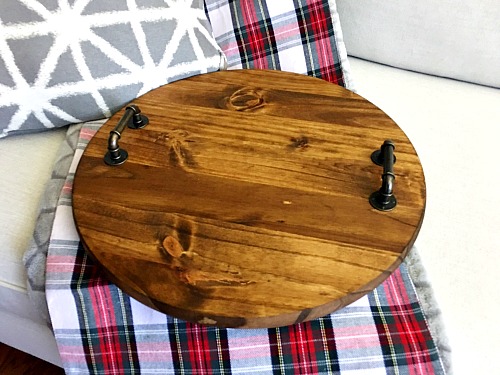 I left my farmhouse style serving tray simple and unadorned. But if you wanted to, you could easily make your tray fancier! You can paint a stencil onto the tray (maybe something floral, or a monogram) or if you know how, you could wood burn a design onto the tray. If you have a Cricutor Silhouette machine you could even create a detailed vinyl design to apply to the tray! So use your DIY skills and make this tray your own, or enjoy it as-is like I did!
DIY Farmhouse Style Serving Tray
Materials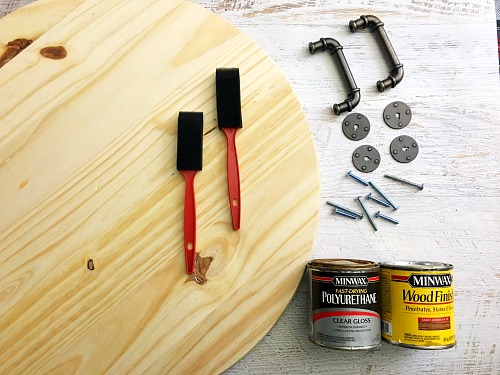 Edge-Glued Round (Common: 1 in. x 17-3/4 in.; Actual: 1.0 in. x 17.75 in.) (Home Depot)
2 Cabinet pulls with hardware: Liberty 3″ (76mm) Burnished Antique Brass Industrial Cabinet Pull (Home Depot)
Dark wood stain
Clear polyurethane
Foam paint brush
Rag
Drill with 3/16 drill bit
Screwdriver
Measuring tape
Marker
Directions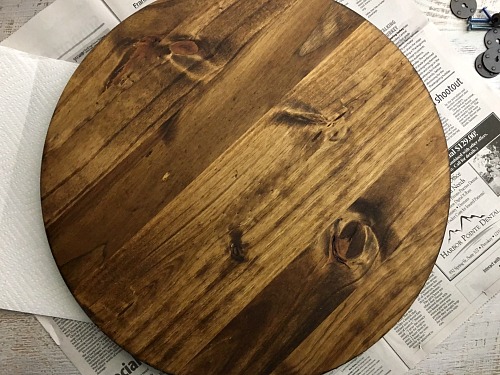 1. Lay out a couple pieces of newspaper in a well ventilated area.
2. Evenly brush on your dark stain on top and sides and wipe with a rag.
3. Let your stain dry for 24 hours and then apply a clear coat of polyurethane and let dry another 24 hours.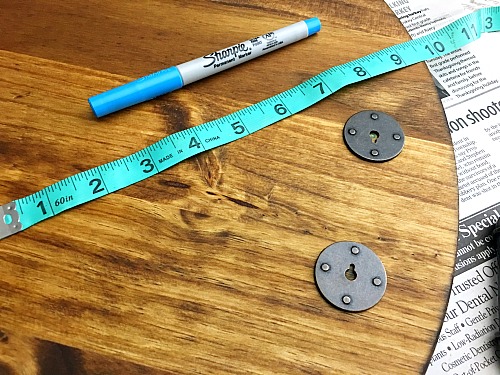 4. Measure the center of your board so the handles are even.
5. Use a marker to mark the spots you want the 4 holes drilled.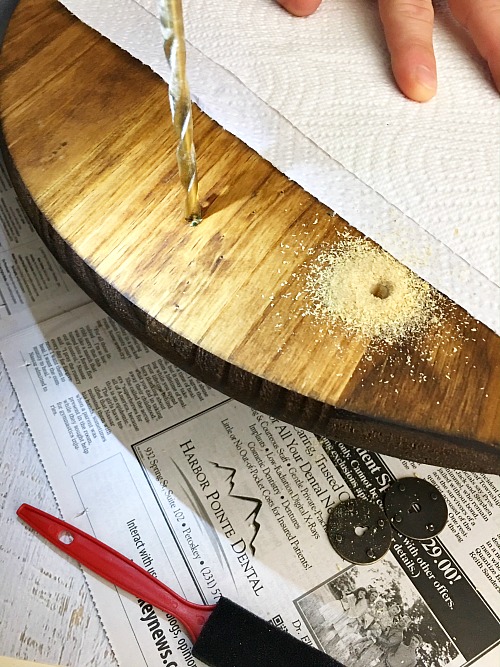 6. Use your drill with a 3/16 drill bit and carefully drill the holes through, starting from the top and through the bottom.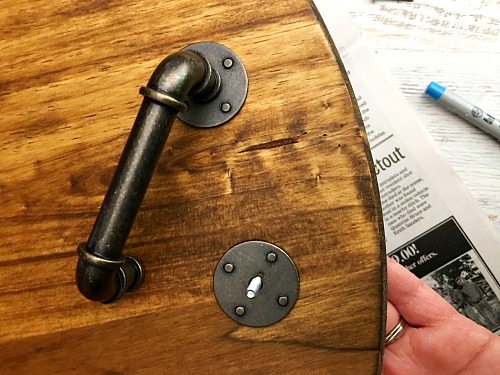 7. Attach the handle pulls by using a screw driver and twisting the screws in from the bottom.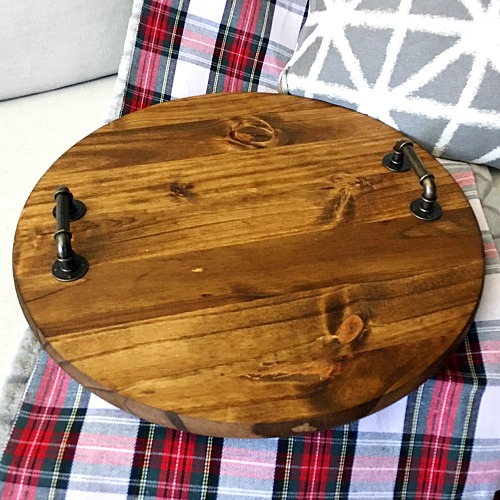 Pin

Then that's it! You're finished making your DIY farmhouse style serving tray! It's ready to be used and displayed. It'd look especially pretty as part of a table centerpiece with some flowers!