I love homemade sugar scrubs! I love them even more when they smell wonderful! This particular sugar scrub smells especially great to me since I love chocolate and coconut desserts. And not only does it smell delicious, but it leaves my skin feeling lovely! Isn't it great when you can have a skincare product that works well and doesn't contain any strange chemicals? If you want to make your own yummy smelling body scrub, follow my simple tutorial to make this Chocolate Coconut Sugar Scrub!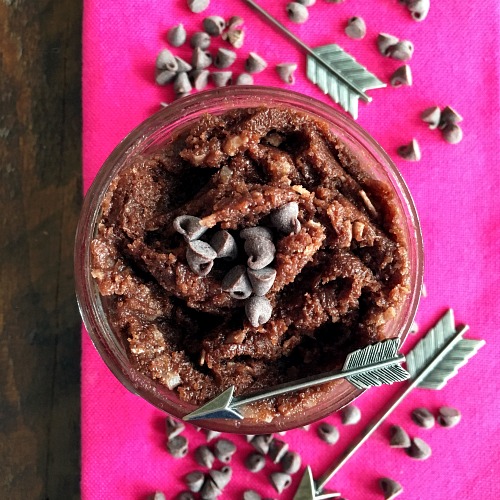 This homemade sugar scrub is so easy and inexpensive to make! You could keep it for yourself, or you could give it as a great birthday or holiday gift (it'd make a great Mother's Day present)! To make it look really pretty, consider putting it in a nice jar, like a Mason jar. Maybe tie a ribbon around the lid. You could even make up a cute gift tag!
Related: Want more DIY sugar scrubs?
Check out our DIY Sugar Scrubs eBook! It contains 18 budget-friendly and all-natural sugar scrub recipes that will revitalize your skin (and that make great gifts) all in one convenient place!
Chocolate Coconut Sugar Scrub
Time: 15 minutes
Makes: 8 oz.
Ingredients
1 cup brown sugar
2 tbsp. cocoa powder
¼ cup shredded coconut
¾ cup organic virgin coconut oil (room temperature)
1 tbsp. mini semi-sweet chocolate chips
Instructions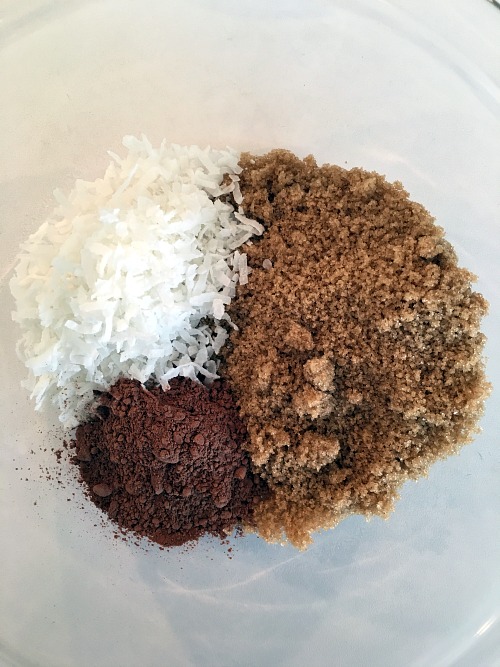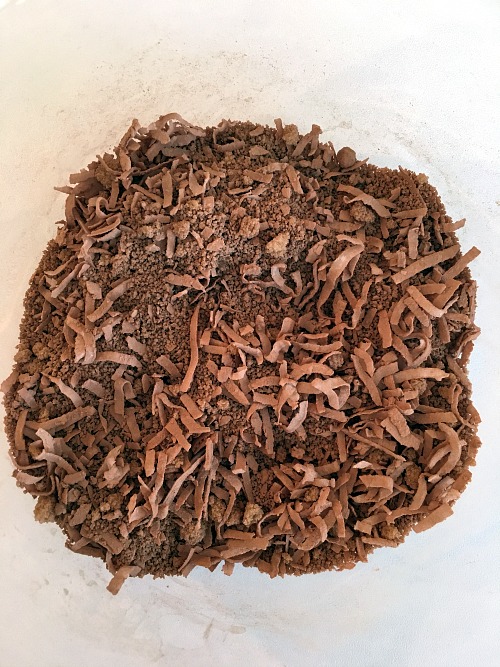 1. Combine brown sugar, cocoa powder, and shredded coconut in small mixing bowl. Mix.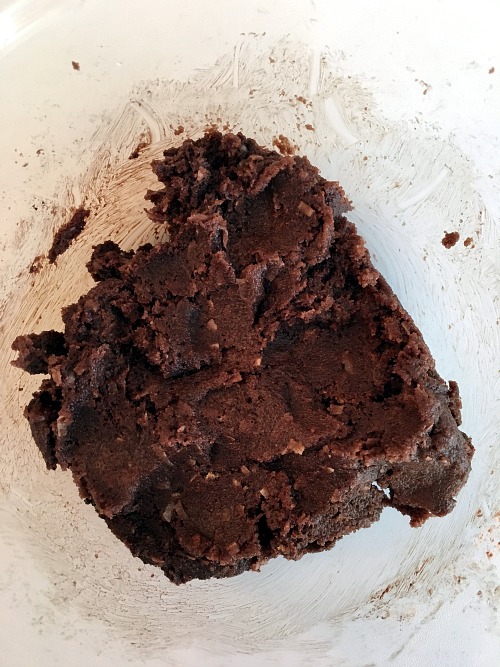 Pin2. Add coconut oil to dry mixture. Stir well.
3. Garnish scrub with mini chocolate chips, then enjoy or give as a gift!
To Use:
Scrub the sugar scrub over damp or wet skin, then rinse off.
This wonderful chocolate coconut sugar scrub works as both an exfoliator and moisturizer, leaving your skin smooth and shining!
Since this recipe is all-natural, it'll last about 1 week in an airtight container. So don't make too much at once unless you plan on gifting some of it. The 8 oz. recipe above should be a good amount for one week of use.