If you're looking for a free butterfly template then we've got just what you're looking for. You can use these free printables to make a paper butterfly, butterfly wall art or just as a simple butterfly craft.  We have 3 different sizes of a butterfly cut out you can choose from. You can grab these free butterfly template printables at the bottom of this post.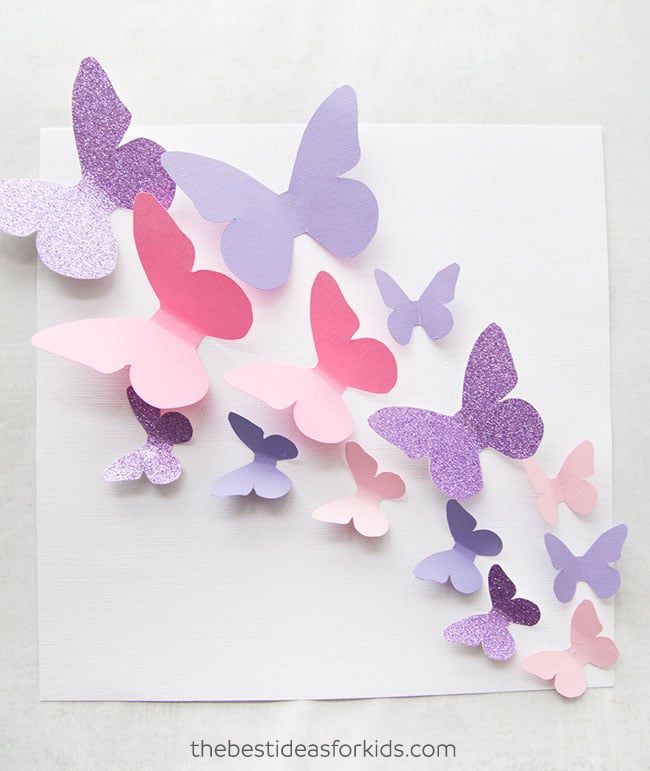 Butterfly Template
We love that you can use these butterfly templates to make a simple craft or even to make a beautiful butterfly display on your wall. Our 3 butterfly templates are easy to print off and cut out for any craft you have in mind!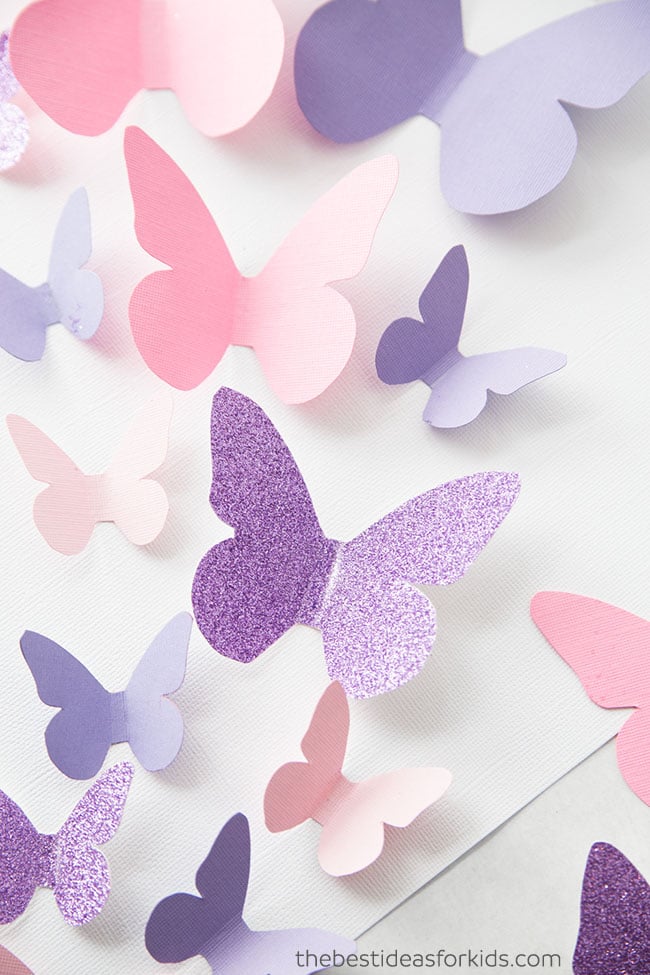 Supplies Needed to a Make a Paper Butterfly from a Butterfly Template
– 2 colors of pink cardstock
– Pink glitter paper
– 2 colors of purple cardstock
– Purple glitter paper
– Extra large white cardstock
– Butterfly templates  – you can grab all 3 sizes of the butterfly template printable at the bottom of this post
If you want to place these butterflies on the wall, then you can easily do this using some adhesive putty.
These are what the free butterfly templates look like. Note – these are notprint resolution, to grab the free PDF butterfly template printables, they are linked at the bottom of this post.
Large Butterfly Template: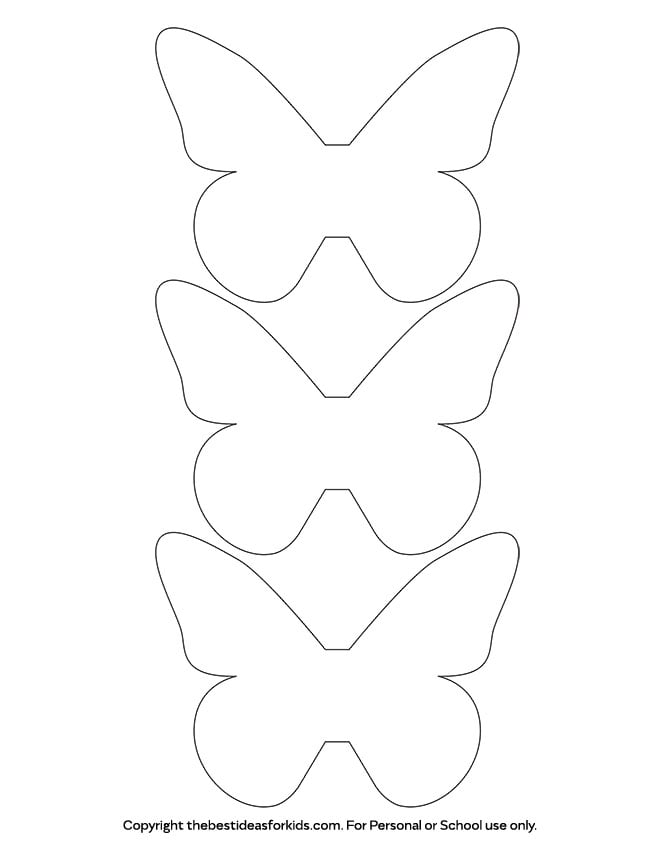 Medium-Sized Butterfly Template: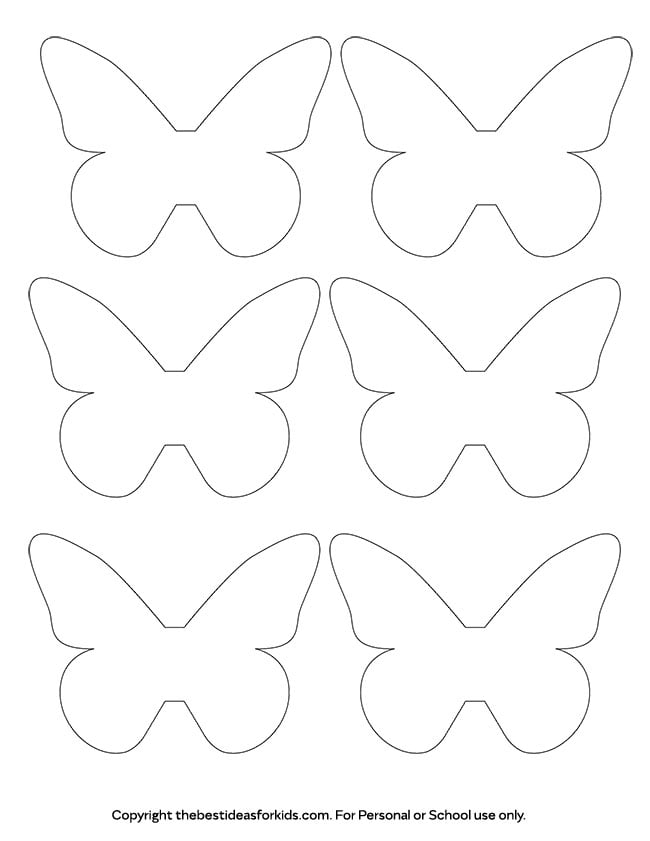 Small Butterfly Template: