Christmas may be over, but winter sure isn't! Depending on where you live it may be just starting, or in full swing! Which means it's now the time for coughs and colds. But this year, rather than reaching for that little blue jar of vapor rub, why not make your own All Natural DIY Vapor Rub made with essential oils!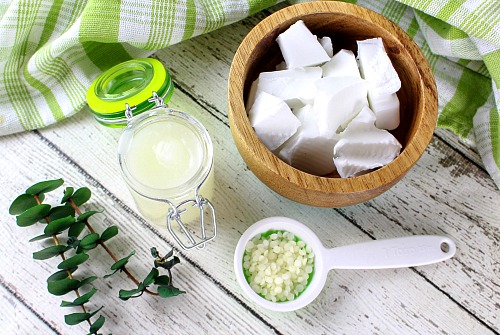 Did you know it's possible to be allergic to conventional vapor rub? Some people experience a burning sensation, or skin redness and/or a rash in the area that they apply it. If that happens to you, you'll definitely want to give my all natural DIY vapor rub a try! Mine is camphor, menthol, and petroleum free, so if you have issues with commercial vapor rub, my DIY vapor rub is much less likely to cause you any problems. Of course, it's possible to be allergic to anything, so if in doubt just apply a small amount first, and see what happens. The only thing that should happen is your congestion/cough eases up!
Know someone who often gets sick during the winter? This would make a great DIY gift for them!
All Natural DIY Vapor Rub
Supplies
1/3 cup coconut oil
1/4 cup shea butter
1 Tablespoon beeswax pellets
10 drops eucalyptus essential oil
5 drops peppermint essential oil
5 drops lavender essential oil
2 drops tea tree essential oil
Directions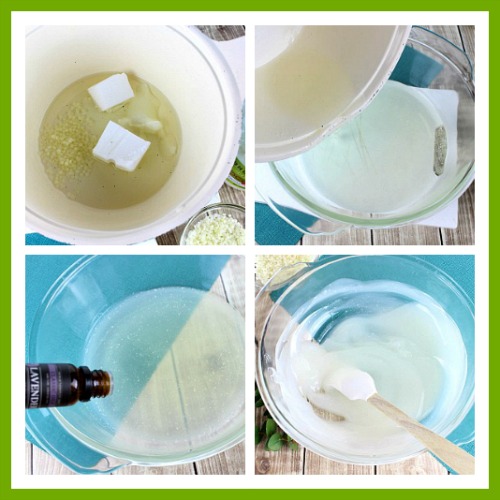 1. Add the coconut oil, shea butter, and beeswax to a double boiler. Heat over medium heat until completely melted.
2. Remove from heat and pour into a small mixing bowl. Let cool for 5 minutes.
3. Add the essential oils and stir to incorporate.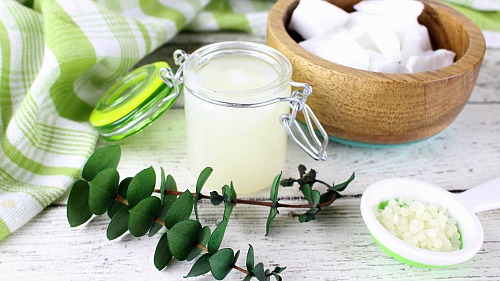 4. Transfer to a glass jar or container and let cool overnight. Then you're ready to put your all natural DIY vapor rub to use!
How to Use
For a persistent cough or nasal congestion, rub your all-natural DIY vapor rub on your chest and throat. If desired, cover the area with a dry washcloth and allow the vapors to reach your nose and mouth. They will soothe your throat and help ease your congestion.
Remember, this isn't a guaranteed cure-all. If you're really sick, go to the doctor.
Have you ever tried a menthol-free vapor rub?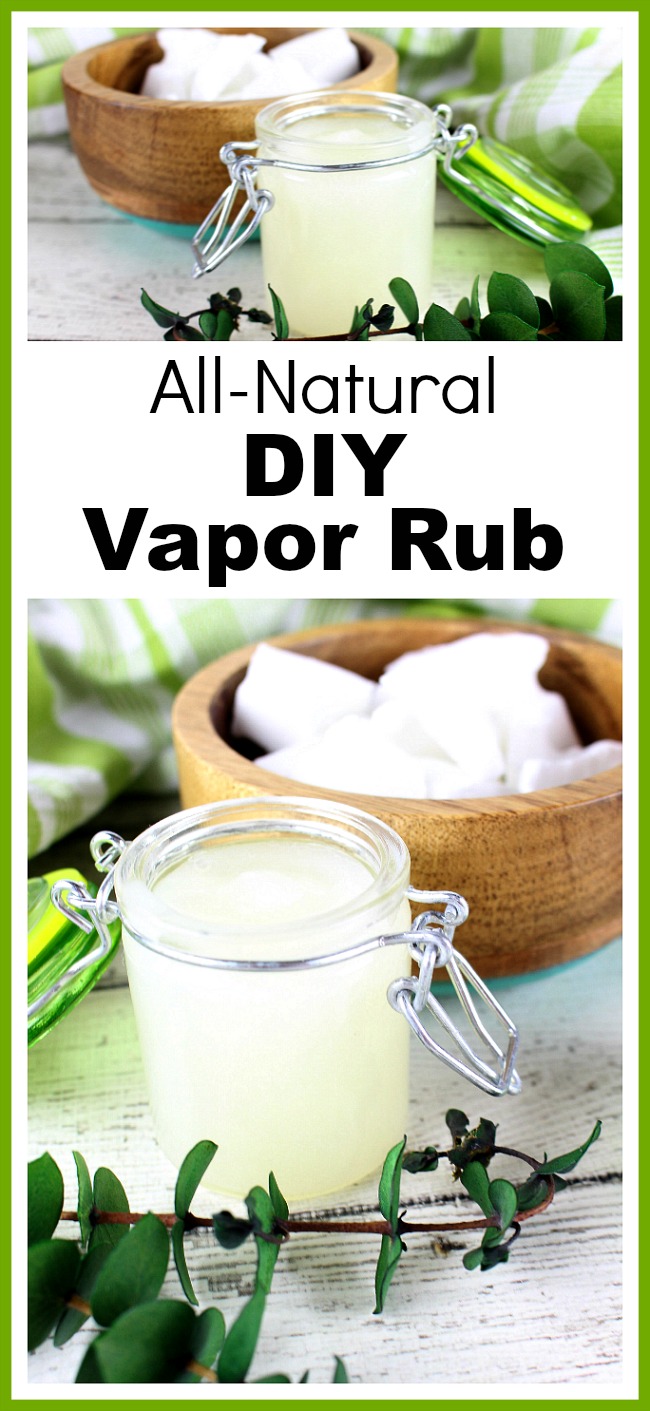 Pin